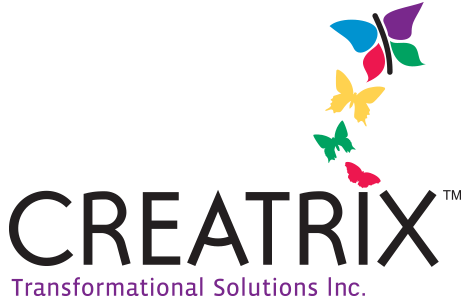 Canada's Master Trainer, Speaker, Coach, Author International Expert in Quantum Leadership™
Dr. Kim Redman is the Visionary and Founder of Creatrix Transformational Solutions Inc. and the established international expert in the field of Quantum Leadership™.  Kim is an empowerment specialist, and her creation of programs and synthesis of top quantum techniques is legendary. She board designates more graduates than any other combination of trainers in Canada. Some of her programs include the exclusive Go Quantum™ Leadership Program, where the candidates travel to exotic sacred sites and take part in ancient ceremonies of leadership; the Designing Your Destiny™ weekend program that completed a multi-city tour in 2014, and the Journey of Truth™ program that combines East and West skill sets for Quantum Success; a hands-on understanding of how to transform your life.  This program is relaunching this year as a professional coaching program. Kim is also a published author and columnist. Kim's trains and mentors some of the top up and coming entrepreneurs and trainers in the country today and all of her graduates speak of her dynamic energy and training style that combines her diverse background of quantum physics, psychology, theatre, and shamanism.
Giving back and creating legacy are life concepts for Kim and she is an evaluator with the St. John Ambulance Therapy Dog Program. With her dog Apollo, she has earned the Priory Vote of Thanks from the Order of St. John for extraordinary volunteerism, as well as continuing to volunteer her time, energy and money to many other charities, and community initiatives. Kim's first ten years of service were focused on at-risk youth, and this led to her involvement in the award winning Chapter One Project that still runs in Buffalo, New York, today. This project, over 28 years of continuing studies in quantum science and energy, and her mission, have set the foundation for the work she carries on through Creatrix Transformational Solutions Inc.

Join Our Inner Circle
Please join our mailing list for the latest in CreatrixGoQuantum training and transformational retreats.
| Date | Title | Venue | City | Type |
| --- | --- | --- | --- | --- |
| Feb 9 – Feb 10 2019 | Designing Your Destiny™ Weekend | Best Western Hotel | Newmarket | Designing Your Destiny™ |
| Feb 16 – Feb 17 2019 | Intuitive Tarot Weekend | St. Andrew's Valley Golf Club | Aurora | Go Quantum |
| Mar 2 – Mar 9 2019 | FasTrak NLP Coach/Practitioner Course | Best Western Hotel | Newmarket | NLP Trainings |
| May 4 – May 5 2019 | Designing Your Destiny™ | Best Western Hotel | Newmarket | Designing Your Destiny™ |
| May 25 – Jun 1 2019 | FasTrak NLP Coach/Practitioner Course | Best Western Hotel | Newmarket | NLP Trainings |
| Jun 16 – Jun 29 2019 | FasTrak MasterNLP Coach/Practitioner Course | Location TBA | GTA | NLP Trainings |
| Jul 13 – Jul 30 2019 | NLP Trainer's Training & Evaluation | Nottawasaga Resort | Alliston | NLP Trainings |
| Sep 14 – Sep 15 2019 | Designing Your Destiny™ Weekend | Best Western Hotel | Newmarket | Designing Your Destiny™ |
| Sep 28 – Oct 5 2019 | FasTrak NLP Coach/Practitioner Course | Best Western Hotel | Newmarket | NLP Trainings |
| Oct 26 – Nov 8 2019 | FasTrak MasterNLP Coach/Practitioner Course | Nottawasaga Resort | Alliston | NLP Trainings |
| Nov 15 – Nov 17 2019 | Magnified Healing® Certification Retreat | The Old Mill | Toronto | Go Quantum |
| Dec 8 – Dec 13 2019 | Hypnosis Trainers' Training | Nottawasaga Resort | Alliston | NLP Trainings |